The SANA African Heritage program seeks to recognize and relive the legacy of African descents in transforming lives in communities and sports in North America.
This program focuses specifically on the contributions that African descents have played in transforming sports in Canada and USA, raising aspirations of young people from African heritage and using sports to tackle racism.
We celebrate these outstanding individuals and use their experiences to inspire the future generations that look forward to embracing North America as their new home.
Sana also recognizes February –the Black History Month –that was set aside in Canada to celebrate some of the Black Canadian athletes who have contributed so much to the country's sporting success on the Olympic stage and beyond, inspiring generation after generation as they broke down barriers.
Over the years, hockey's biggest challenger to its eternal sports supremacy in Canada was basketball.
However, through the last decade, soccer is now Canada's most popular sport among children.
Black immigrants are firmly at the center of this tremendous transformation of soccer popularity in Canada. A town embodying the Canadian Black soccer wave is the aforementioned Brampton.
In the USA, African Americans, have used professional sports as a platform to highlight social and political issues.
According to researchers, sporting events have provided a platform that would have been otherwise unavailable for African Americans.
Canada
Marco Arop (Sudan)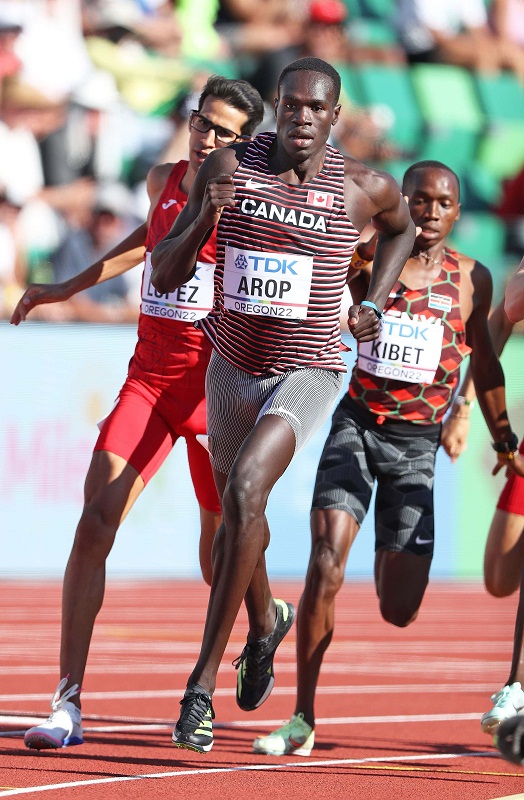 Marco Arop is a Canadian track and field athlete competing in the middle distance events. Arop is the reigning world champion in the 800m, winning gold at the 2023 World Athletics Championship, after winning bronze the previous year at the 2022 World Athletics Championships.
Alphonse Davies (Ghana)
Davies, 22, plays for the Canadian national team. He is a left-back or winger for Bundesliga club Bayern Munich. He was born in Buduburam, Ghana.
Ismael Kone (Ivory Coast)
Kone is a professional football player who plays as a midfielder for CF Montreal. Born in Abidjan, Ivory Coast, he represents Canada at international level
USA
Timothy Weah (Liberia)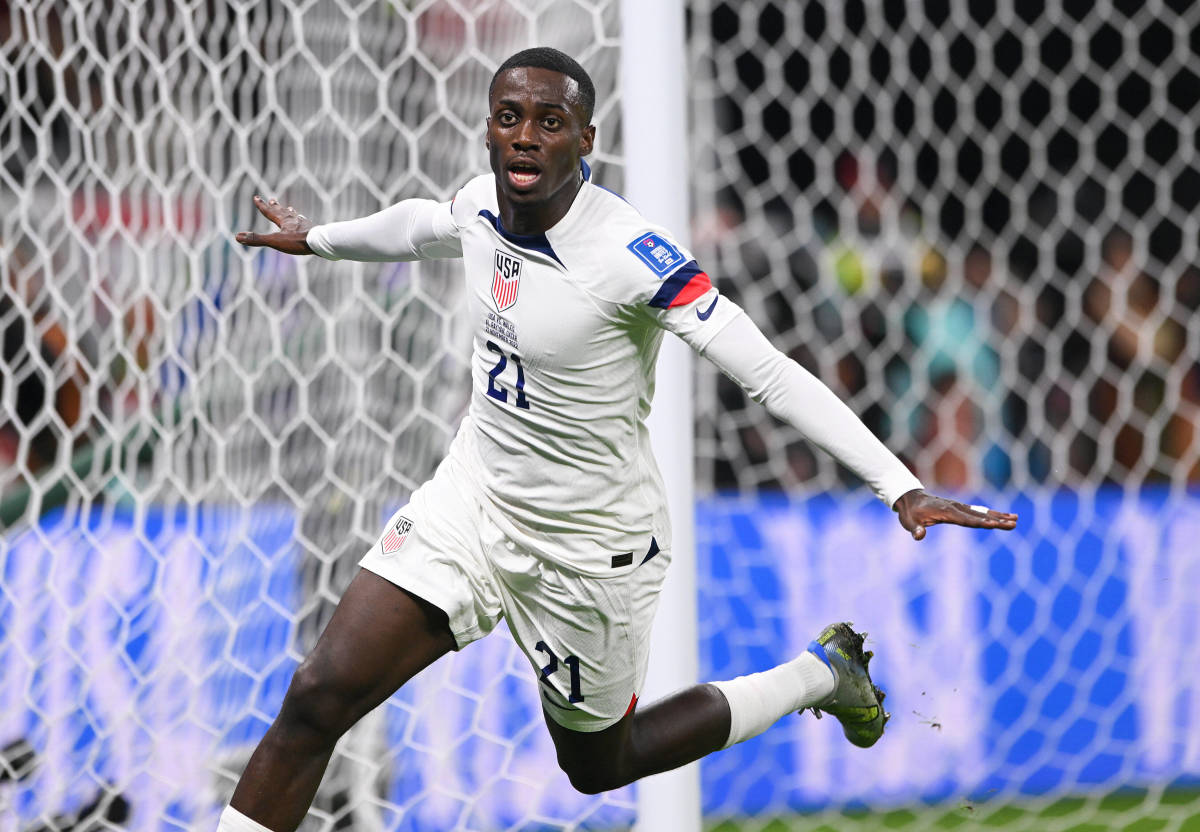 Weah is an American professional soccer player who plays as a winger for Serie A club Juventus and the United States national team.
Yunus Musah (Ghana)
Musah is an American professional soccer player who plays as a central midfielder for Serie A club AC Milan and the United States national team.
Haji Wright (Liberia)
Haji Amir Wright is an American professional soccer player who plays as a forward or winger for EFL Championship club Coventry City and the United States national team.